Building Communities Without Gates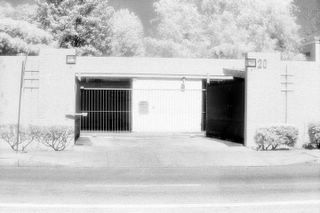 How can we build communities without gates?
According to suburban developer's market analysts, people want safety, secure property values, community spirit, services and amenities. Most of these variables fare little better inside gates than outside, even if services and amenities may at times be more generous on the inside.
So the question becomes - how can the City provide the personal and financial security, the sense of community and the services that people seek when they look to gated communities? Following are some ideas, all of which can and should be expanded upon as the dialog continues on how to make our city a better place for all of us:


Fix Proposition 13 - By restoring property taxes to a fair level and increasing local control of the revenues, cities will be able to make more significant investments in public infrastructure. This will reduce the incentive to create self-financed private enclaves simply to achieve a basic level of quality in the public realm. It will also fuel the hope that California can one day become again, as it was evident through the 1960s, the "Golden State."


Require Pedestrian Access for Gated Areas - Opening gated areas to pedestrians will help keep our cities democratic. It is very difficult to commit serious property crimes without a getaway car, so this move would likely create few real security impacts to gated areas. Rather, it would ensure that we can all enjoy our city's lovely promenades, vistas and hillside hikes without a membership card. It would also make it more difficult for those inside the gates and those outside to forget about each other.


More "Eyes on the Street" - We must make it easier to build the sort of mixed-use town and village areas that we love to spend time in across the county and around the world. Three things will help: reform woefully outdated 1950s planning codes that almost require urban sprawl, make more investment in city infrastructure, and allow legal second units ("granny flats") to be added to single family homes. The great urbanist Jane Jacobs wrote about the warming and sanctifying effect of people living, working and shopping on the same block, putting "eyes on the street." This is by far the most effective and least expensive way to make our neighborhoods feel -- not to mention actually become -- safer.

As a final suggestion, we offer this vision: we must
Create Communities that Know No Walls
. Los Angeles can one day become a strong network of connected urban communities, each taking pride in itself and its place in a broader vibrant region. That can only happen when people connect with each other locally -- across property lines, across community boundaries and, ultimately, across the physical barriers that separate us.
And this is the spirit with which we have installed our viewing platforms; think of it as a call for eye contact between strangers. By affording people outside the gated enclaves the opportunity to see within -- and by helping those inside to know they are seen -- we hope to build bridges, both real and symbolic, between the world within and the world beyond the gates.